Instituto de Ciencias Físicas (ICIFI), Consejo Nacional de de Investigaciones Científicas y Técnicas (CONICET), Universidad Nacional de San Martín (UNSAM).
---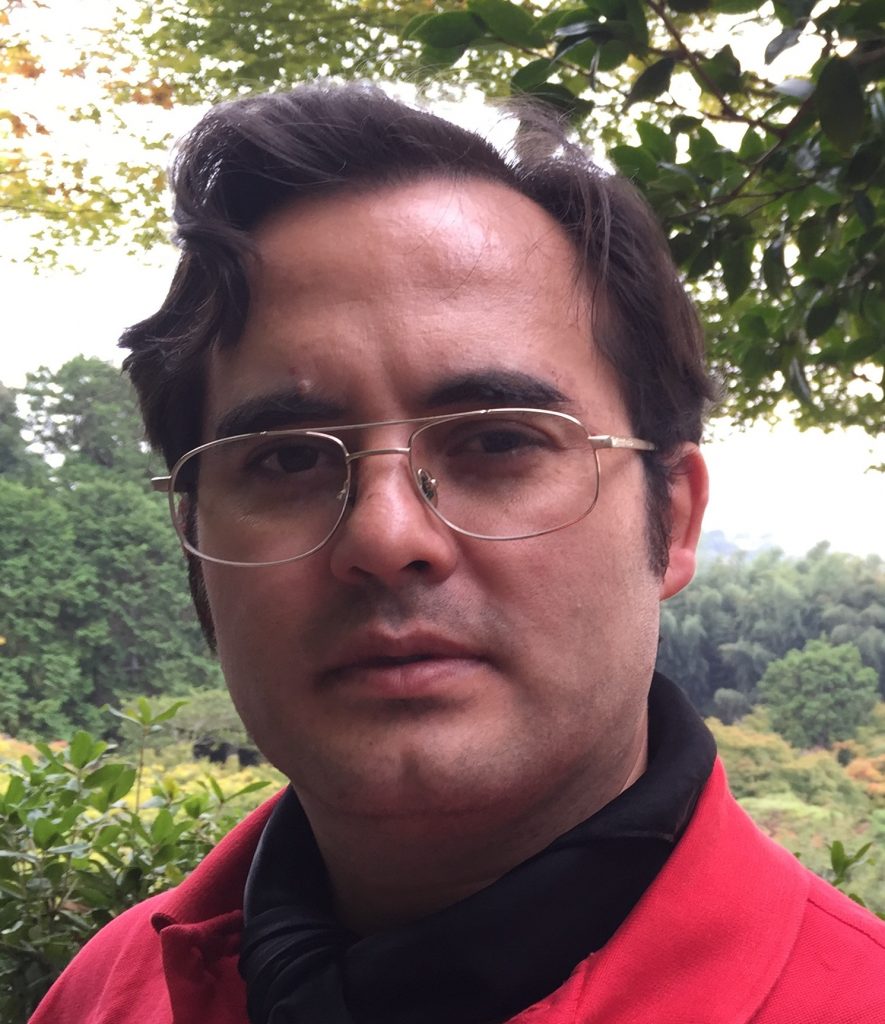 Topic: Materials and Devices for 6G
While telcos around the world are changing from, mostly, 3G and 4G to 5G connections, the establishment of the sixth-generation mobile communications (6G) Technology R&D Promotion Working Group and overall expert group (Nov. 2019) marks the official launch of China's 6G technology R&D (by 2020). China is already talking about 6G and the evolution this telecommunication system will imply all over the world, the technology that China's telcos expect to be ready for the market by 2030. With an expected data rate of up to 1Tbps, approx., which is 1000 times higher than that in 5G, 6G technology, is expected to settle down at the, yet, "hard to conquer" broad frequency bands: 73GHz, 140GHz, and 1-10THz. Operation at these range of frequencies calls for creative and innovative solutions. In this presentation, some materials and designs targeting THz transistor for realizing 6G will be presented.
---
Summary Background
Romualdo Alejandro Ferreyra received the title of Electronic Engineer (2005) and Doctor of Engineering (2010) of the University National of the South. Pcia Bs. As., Argentina, Dipl. Ing. in Electronic Engineering (2009) of the RWTH, Aachen, Germany and Ph.D. in Electrical Engineering from the Commonwealth University of Virginia, Richmond, USA in 2014, under the direction of Professor Dr. Hadis Morkoç. He completed postdoctoral studies at the Kyoto Institute of Technology, Kyoto, Japan (2015-2018) under the advisement of Professor Dr. Daisuke Ueda. In 2018 he joined the National Council of Scientific and Technical Research (CONICET) as investigator and became Associate Professor of Electronic Engineering at the School of Science and Technology of the National University of San Martín, Province of Buenos Aires, Argentina. His field of specialization is the growth and processing of nitride of gallium and its applicability in electronic devices. Research topics of interest, include but are not limited to gallium nitride and gallium oxide, their associated technologies and their applications in the development and manufacture of electronic and optoelectronic devices.
Dr. Ferreyra is a member of the IEEE and representative of the Argentine Association of Physics in the Committee of the Surface Engineering Division of the IUVSTA.