( Signals and Images Processing Centre – National Technological University (UTN) – Faculty Regional Buenos Aires. )
---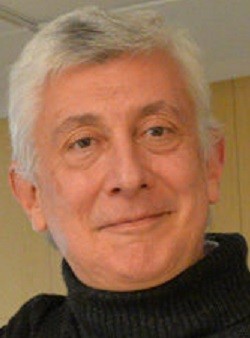 Summary Background
Education: Degree in Physics from the Faculty of Natural Sciences of the University of Buenos Aires (Argentina). PhD of the University of Buenos Aires in the area of Physics, thesis developed at the University of Colorado (USA) and the National Center for Atmospheric Research (USA). Postdoc at the Department of Applied Mathematics and Theoretical Physics, Cambridge University (UK) join with the University of Reading (UK).
Business Address: Medrano Av. 951. City of Buenos Aires
Research and Professional Experience: Full Professor in Signal and System Analysis (Degree in Electrical Engineering) and Linear, Nonlinear and Chaotic Systems (PhD. Program in Signals and Image Processing). Former Director of Applied Mathematics at the Faculty Regional Buenos Aires (UTN). Former Director of Applied Sciences Degree Program Faculty Regional Buenos Aires (UTN). Former Full Professor School of Natural Sciences and Engineering of Favaloro University.
Professional Appointments: Director Signals And Image Processing Center. (UTN) Board Directory Member Binational Center Argentina Italia (CAIMAR). Former Secretary of Science, Technology and Postgraduate Studies (UTN). Integrates national and international scientific societies and evaluation committees. Peer reviewer of prestigious international journals of high impact. Director of several postgraduate thesis. Member of the American Association for the Advancement of Science . Member of the Editorial Board of Biomedical Statistics and Informatics Journal . Member of the Editorial Board of the Scicrea Journal of Physics and Journal of Mathematics . Director of the Signals and Images Processing Center UTN FRBA. Board Member of the Scientific Experts Committee of the European Union. Peer reviewer of the Technological and Social Tranference Projects – Ministry of Science and Tecnology of Argentine.
Honors: Award to Scientific and Technological Production University of Buenos Aires 1994-1995. Distinguished Professor National Technological University – Faculty Regional Buenos Aires 2016.
Publications Last Five Years: please view https://www.researchgate.net/profile/Walter_Legnani